Lair of the BasiliskEdit
"Travelling on the back of a White Lion, we heard a rumor that miners had mysteriously failed to return home from their work in a mine close by. We descended into this mine to find them and there encountered a monstrous creature darkly lurking in the depths.
We defeated this beast, the Basilisk, and took its Evil Eye, so ruinously used, we soon discovered, to fossilize the poor miners. I have sealed this memory into the second tower."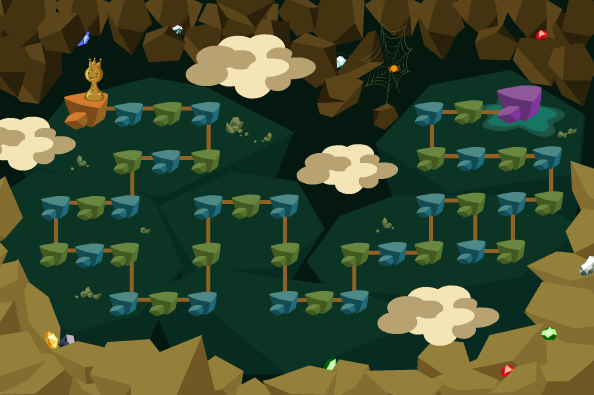 Tower II has 39 spaces total.

Items:
Monsters:
Items from monsters:
Ad blocker interference detected!
Wikia is a free-to-use site that makes money from advertising. We have a modified experience for viewers using ad blockers

Wikia is not accessible if you've made further modifications. Remove the custom ad blocker rule(s) and the page will load as expected.