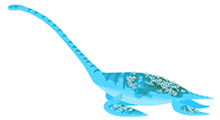 Locations
Life Points
Attacks and Damage
Strong Fin Attack: 2
Weak Fin Attack: 1
Slide Attack: 2
Dropped Items
Notes
It attacks quickly and with power, so make sure you are equipped with some Healing Feathers before you fight it. Also, it is a good strategy to attack this monster with the Poisonous Fog Scroll.
Ad blocker interference detected!
Wikia is a free-to-use site that makes money from advertising. We have a modified experience for viewers using ad blockers

Wikia is not accessible if you've made further modifications. Remove the custom ad blocker rule(s) and the page will load as expected.