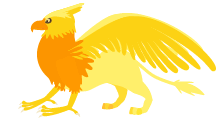 Locations
Life Points
Attacks and Damage
Bite(Frontal): 1
Wind (AOE): 1
Fly: 2
Dropped Items
Notes
It has a wide range of attacks, and be careful of the wind, because it can damage you even when you aren't close. Shields are very useful in this stage, as are Poisonous Fog Scrolls.
Ad blocker interference detected!
Wikia is a free-to-use site that makes money from advertising. We have a modified experience for viewers using ad blockers

Wikia is not accessible if you've made further modifications. Remove the custom ad blocker rule(s) and the page will load as expected.